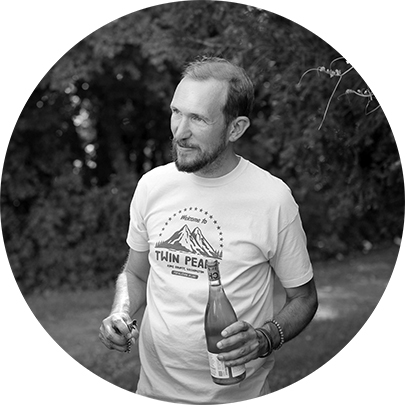 "With the choices that guide their work in harmony with nature, full of good sense, the winemakers you will meet want to share their passion for natural and alive wines as an expression of their terroirs and intuitions."
Sébastien Calmus
Having grown up in Champagne, I spent time in the vineyard and the wine cellars of the region for years to meet local winemakers. I also worked seasonally in the family vineyards in Savoie to better understand the craft wine making process. Over the years, I have developed a particular interest to alive wines respectful of producers and consumers.
Member of the French Movement for Biodynamic Farming (Mouvement pour l'Agriculture BioDynamique, MABD), I am interested in the rise of biodynamic growing in viticulture for many years. Today, I want to share my interest and answer all questions that arise around this topic. I will do so, in situ, in the vineyards and presenting terroir-driven wines.
Together with talented winemakers, I will be pleased to guide you through your journey to discover biodynamic viticulture around the Geneva Lake.
Photo: ©Damien Fulton Naylor
---