Les Vins Célestes wine tours will introduce you to 3 different lake and wine regions, from Geneva to Neuchâtel, to discover alive and natural wines in French side of Switzerland.
We have selected vintners working in deep respect of nature and producing singular wines, very elegant and subtle. They will be pleased to welcome you at the heart of their vineyard to explain how they work and their forward-thinking approach to vine-growing. Vineyards visits will be followed by a private tasting at the cellar after we had a look to the ongoing vinification to better understand different ways of "doing" wine. You will find further information below as well as on "Useful information" page.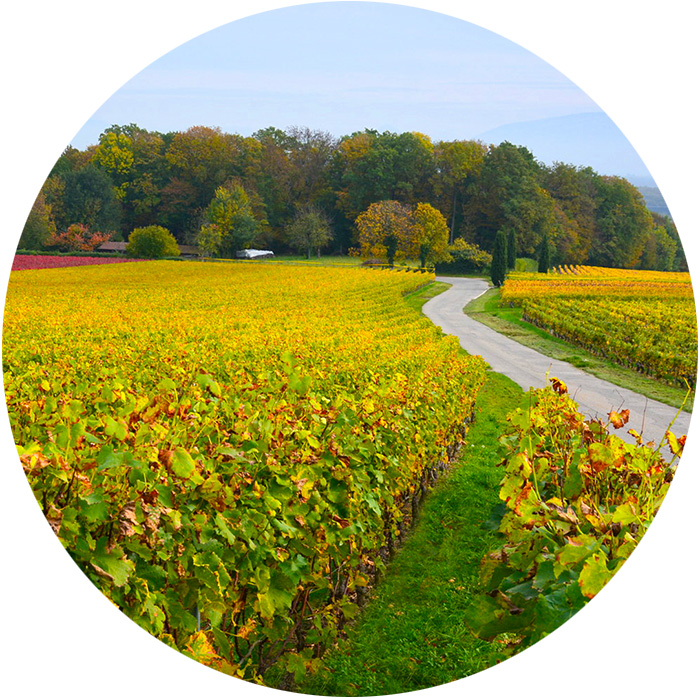 A day trip to discover estates nestled in Geneva countryside and working according to biodynamic farming. Les Vins Célestes will bring you to two passionate and engaging winemakers. To discover or re-discover Geneva wines the closest to the nature.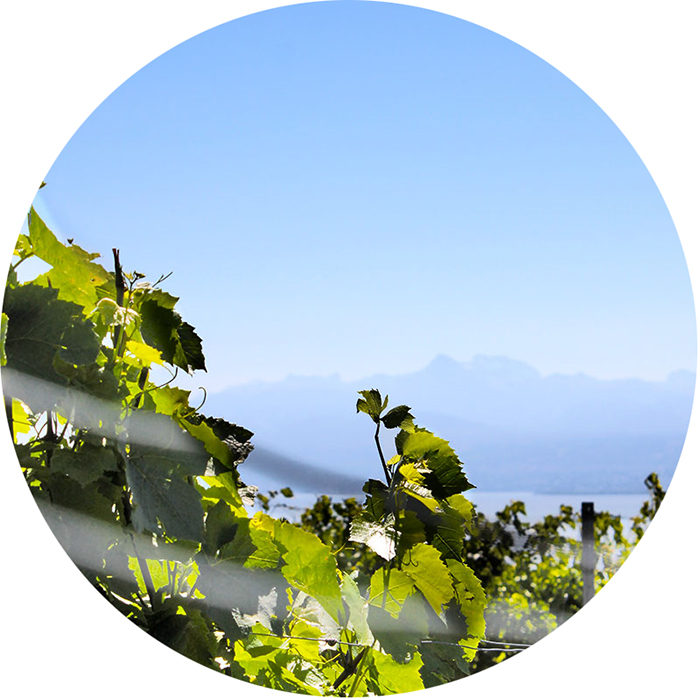 Between Geneva and Lausanne
During that day, Les Vins Célestes propose to have a ride on the shores of Geneva Lake to enjoy an outstanding view in the middle of the vineyards and meet two forward-thinking winemakers. To discover terroir-driven wines with a unique character.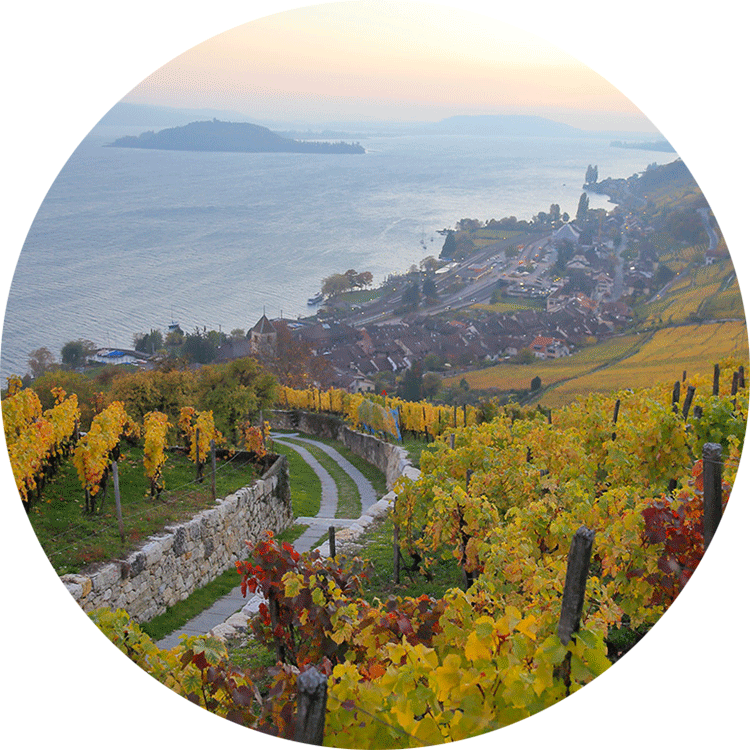 This wine tour starts on Geneva Lake, between Geneva and Lausanne, Then, we will reach another lake further North, the Lake of Neuchâtel. An unsung wine-growing region with an interesting terroir. We will meet two winemakers working in harmony with nature and proposing subtle and elegant wines. To discover two wine regions same day !